Paul H Glenn  of NH
Welcome to paulhglenn.com 


       Please excuse the mess this site is under                 
 construction by an amateur,   
Me.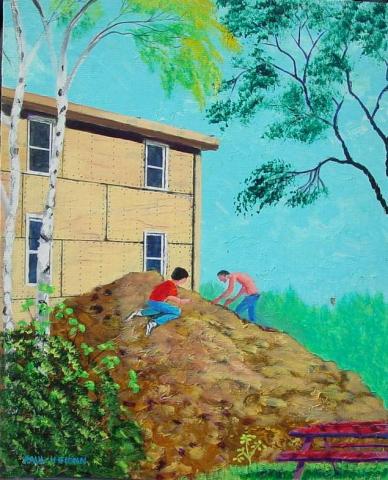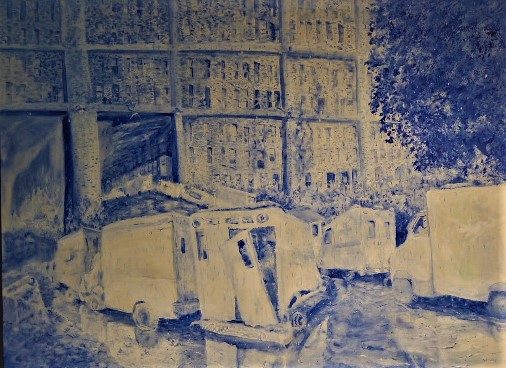 Title : "Covid Covid Covid 2020 The Alternate Reality"
On display at BUOY Gallery  March 17 thru May 16th 2021 ARTPM Annual Show info at BUOY Gallery   find on on Face book 

"Covid Covid Covid 2020 the Alternate Reality"  Display at Dover Art Center "the UnAmerican Art show"  July 1st thru Aug 30th 2021 Virtual Gallery Available as well as in person showing at the Art Center
https://www.theartcenteronlinegallery.com/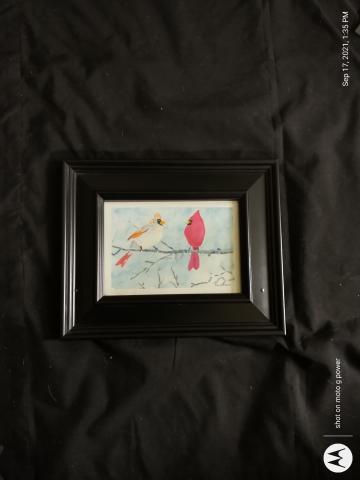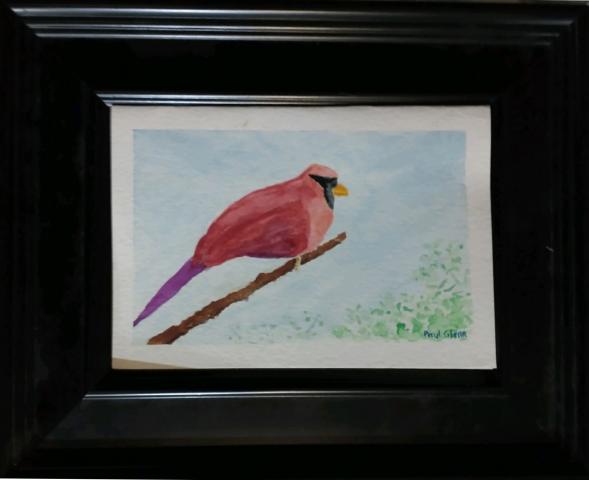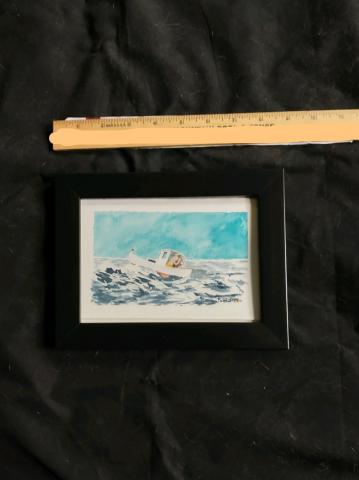 Dear Paul,
Congratulations, your entries "Cardinal, 2 Cardinals, Lobster Boat " have been chosen for the exhibition titled Small Works.
The exhibit will be first presented on November 1, digitally on our website which makes it possible for you to share your entry to the Art Center, 1 Washington St Suite 1177  Dover NH  with colleagues, family and friends.  The physical show will be available for viewing on November 8 until December 31, 2021.
We had an unprecedented number of entries for this exhibit and the selection was a difficult process. This is truly something to be proud of as the caliber of work submitted was very high.  
 For the  month of  December2022 Art exhibit at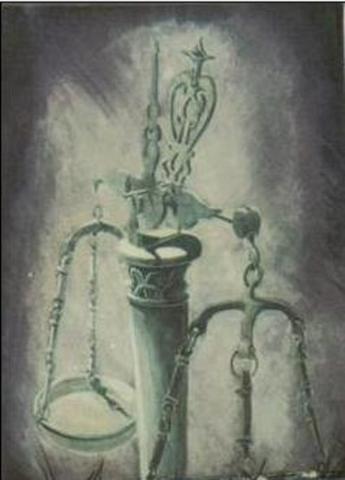 Call or txt 603-866-9395               
         Rochester NH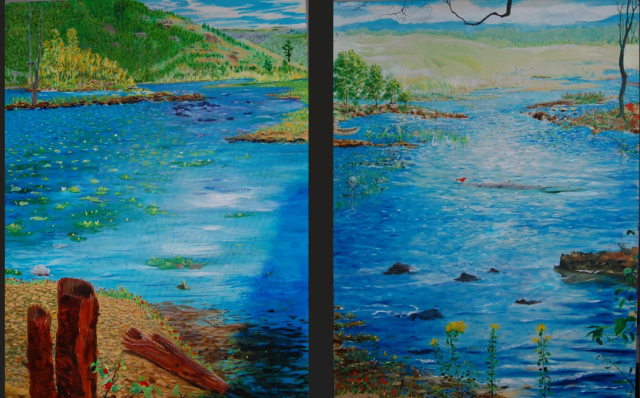 Art in the Park....
When and Where......
:Sept 17th 2022 Harmon Park York Harbor Maine All day rain or shine.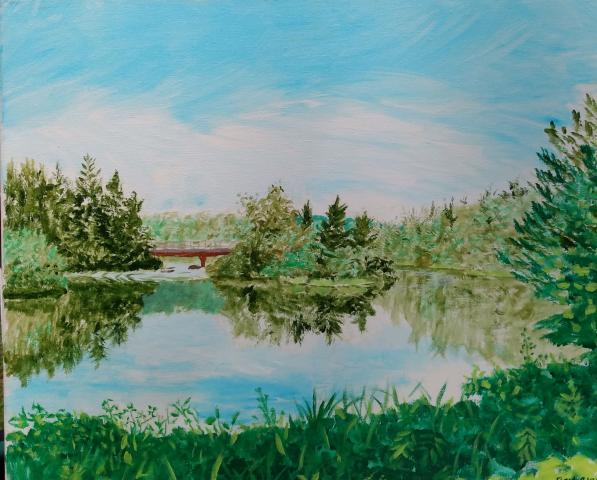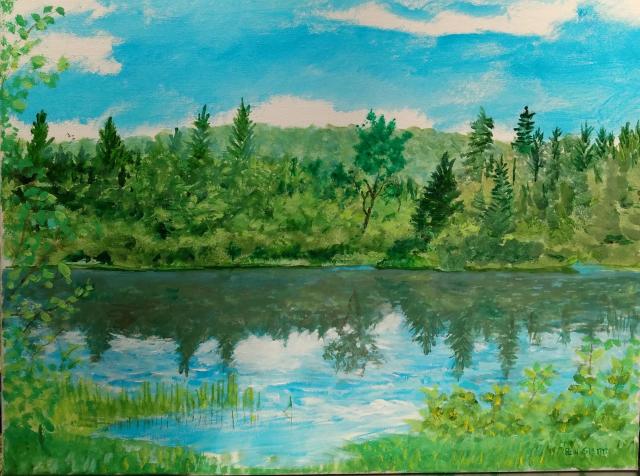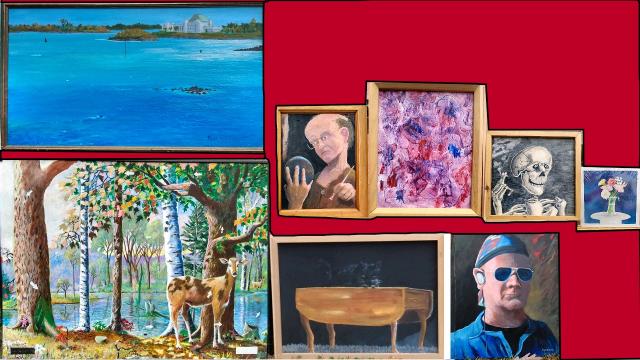 Weekend  after next Oct 28-29th will be hanging at Farmington Town Players Theater production of "Murder is a Fine Art" Difficulty choosing 8 pieces to show for show  not so much  for sale , although almost everything is for sale; always! This exhibit is for the viewing pleasure of those passing thru lobby to the auditorium on their way to the show.
From Top left to right  is the Portsmouth Navel Ship Yard  From Kittery point , Crazy Artist, Dreaming, I still enjoy it , Emilys flowers still life ,  Bottom left to right is Intro to Art, Scary Kitty , Motorcycle Man .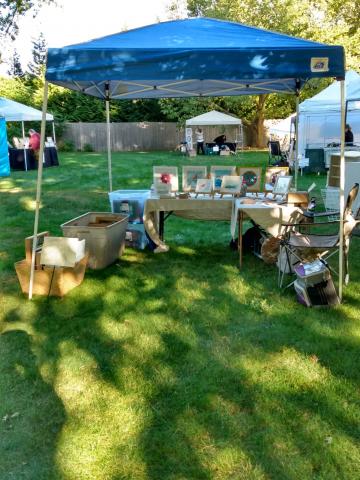 Next Art Showing "CREME DE LA CREME" When: October 3rd to 29th. 2022
Where Dover Art Center Dover NH http://www.theartcenterdover.com/ Artist Reception Saturday, October 15, 6-9 p.m. Artists Reception is always a good time. Hope to see a lot of Peps! The quality of the Art at this gallery continues to excel with the partnering up of NH Art Association the quality of the Art has grown exponentially and so has the Fun Fun Fun at the Artists Receptions! heheh. Above 2 paintings are from Umbagog area, Pic on left is a camp site at Mollidgewock Camp ground 16 in X 20 in Arcrylic on canvas in Errol NH right after {( I love the Name ) "13 mile woods" Gives you an idea how much wilderness there is up there . Heaven on Earth Pic on right is a foot /snowmobile trail bridge into the great wilderness . another hevan on earth area for those with Kyaks. There are many acres of waterways that can only be acessed by Kayaks and canoes a .-click to edit text, or drag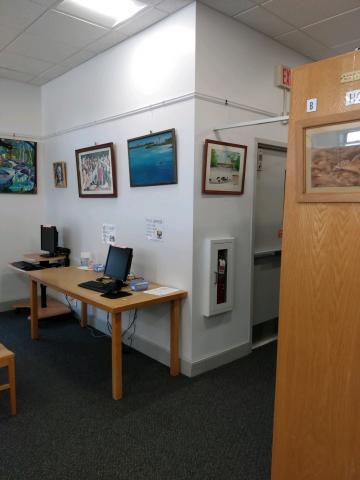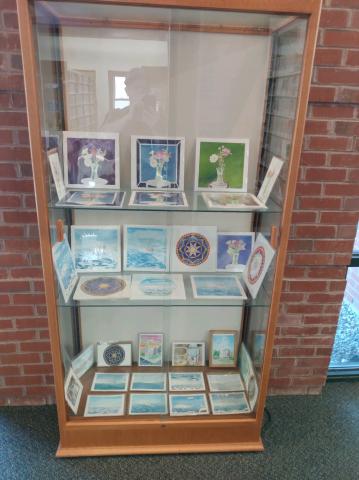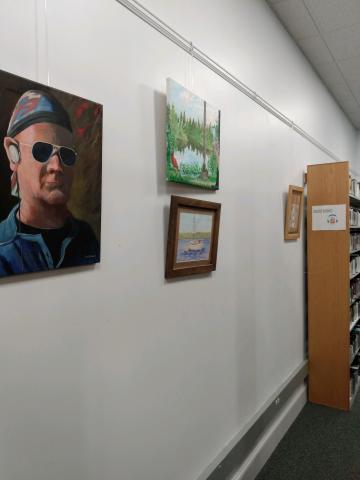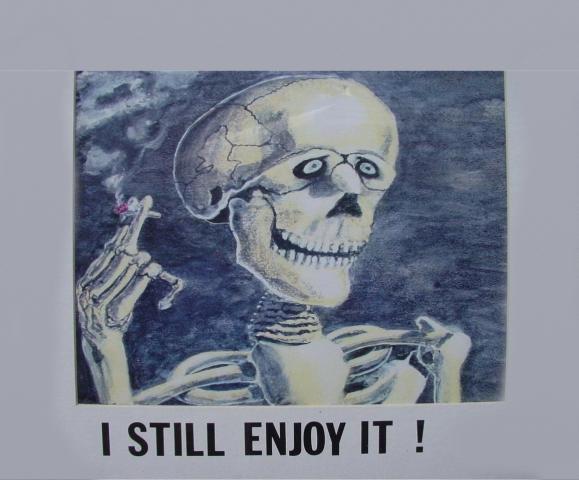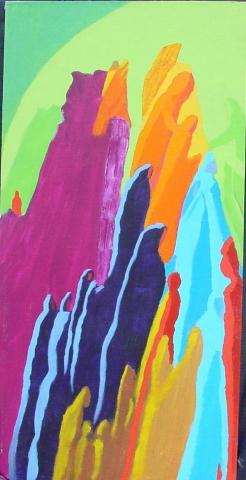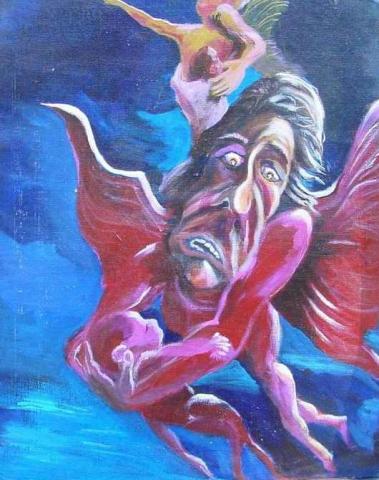 On Display Rochester Public Library Rochester NH  Month of December 2022
Right Somewhere 48 X 30  inches Acrylic on Canvas 
At Rochester Public Library Dec 2022
Left Somewhere 48x30 inches Acrylic on Canvas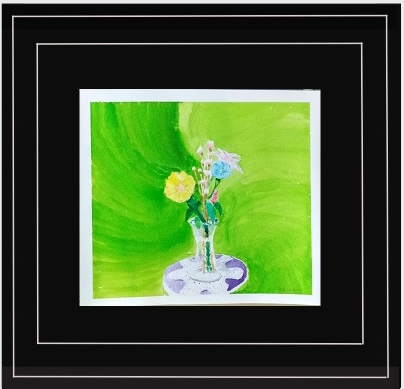 THe BUOY Gallery , (2 Goverment ST, Kittery Maine 039096)
will hold its Annual Art PM art show thru May 20th 2023 . If there was ever a more diverse showing of so many artists and genres at one place Im not aware of it. It is always a pleasure to participate in this show as i have done for several years now. Everyone is allowed 1 work of art . This 1x11 inch Floral Still Life with green background I entred is in a blaclk 18x18 inch frame under glass watercolor is for sale  at 175$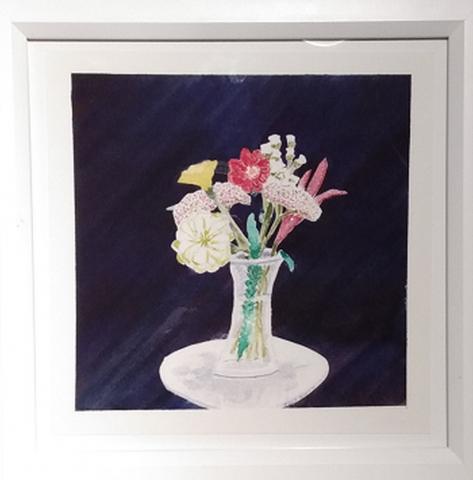 The Dover Art Museum Dover Nh will be  featuring an art show  "Small Works " May 8th thru June 30th , I will be exhibiting Small Framed watercolor   Purple background for $175